About
Streamlining OVW's Tribal Grant Process and Special COVID-19 Consultation
The Department of Justice (DOJ) Office on Violence Against Women (OVW) and Tribal Affairs Division (TAD) invites you to discuss OVW's proposal to streamline the application process for OVW's Tribal-specific grant programs separate and apart from DOJ's Coordinated Tribal Assistance Solicitation (CTAS), including issuing a special, COVID-19/violence against women solicitation for Tribes this summer.
Register
Tribal Leader Invitation
Framing Paper
COVID-19 Framing Paper Response Questions
OVW will accept written comments until 5 p.m. EDT on July 22, 2020.
Written comments may be submitted by e-mail to
OVW.TribalAffairs@usdoj.gov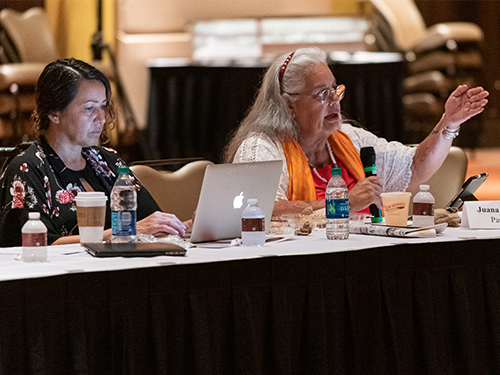 Stay Connected
Sign up to stay connected.
Sign up for updates regarding the 15th Annual Government-to-Government Tribal Consultation.