About
The 16th Annual Government-to-Government Violence Against Women Tribal Consultation
The Office on Violence Against Women is a grant-making agency in the U.S. Department of Justice. Under §903 of Title IX of the United States Department of Justice Reauthorization and Violence Against Women Act of 2005 (VAWA 2005), OVW is responsible for conducting annual government-to-government consultations with the leaders of all Federally recognized Indian tribal governments on behalf of the United States Attorney General.
The purpose of each consultation is to solicit recommendations from tribal government leaders on the following topics:
(1) Administering tribal funds and programs;
(2) Enhancing the safety of Indian women from domestic violence, dating violence, sexual assault, homicide, stalking, and sex trafficking;
(3) Strengthening the federal response to such crimes; and,
(4) Improving access to local, regional, State, and Federal crime information databases and criminal justice information systems.
Register
Tribal Leader Invitation
Framing Papers Now Available!
View Framing Papers
Attention Tribal Leaders & Authorized Designees (Must be from a Federally Recognized Tribe)
Written testimony is due by October 22, 2021.
Submit your testimony via email to: tribalconsultationsupport@chickasaw.com
If you have any questions on submitting written testimony or need assistance, please send an email to:
tribalconsultationsupport@chickasaw.com
Tribal Caucus Meeting
Monday, August 16 from 3pm-5pm (EST)
The National Congress of American Indians Task Force on Violence Against women and the National Indigenous Women's Resource Center invite tribal leaders, tribal designees, tribal representatives, and tribal coalitions to join a discussion of tribal priorities for the 16th Annual Violence Against Women Consultation.
This is a closed event for tribal leaders, tribal designees, tribal representatives, and tribal coalitions. NCAI asks that federal partners and press do not attend this event.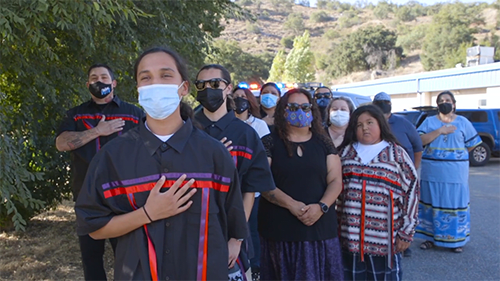 Stay Connected
Sign up to stay connected.
Sign up for updates regarding the 16th Annual Government-to-Government Tribal Consultation.