Venue & Travel
Venue Details
River Spirit Casino Resort
8330 Riverside Pkwy
Tulsa, OK 74137
Phone:
(918) 299-8518
Visit website
Notice to OVW Tribal Affairs Division Grantees:
Per Sherriann C. Moore, OVW Deputy Director for Tribal Affairs, OVW Tribal Governments Program, Tribal Jurisdictions Program, Tribal Sexual Assault Services (TSASP) Program, Tribal SAUSA Program, and Tribal Coalitions Program grantees are authorized to support travel costs for up to five (5) persons to attend the "18th Annual Government-to-Government VAW Tribal Consultation", utilizing grant funds, without prior approval from their Program Manager. No Grant Award Modification (GAM) submission in JustGrants is required. Grantees should ensure sufficient travel funds remain in their budget to cover the costs of grant program required training, and keep a copy of this notice in their grant file for audit purposes.
Hotel Reservations | Room Block Closed
The hotel room block is closed but rooms are still available at the standard hotel rate. To make reservations call
888-748-3731
.
Hotel Amenities
In-room safe
Complimentary Wi-Fi
In-room refrigerator
24-hr Access to the Fitness Center
Travel Details
Parking Information
Self-parking and valet parking at the River Spirit is complimentary.
Transportation Resources
The hotel is 20 minutes from the airport. Shuttle service and Uber is available.
The hotel provides complimentary shuttle service to and from the airport
by reservation only
. If you reserve your hotel room online, you will receive a hotel reservation confirmation email with instructions on how to call & schedule your shuttle service. If you call the hotel to reserve your hotel room, you may schedule your shuttle at time of booking the room.
Taxi, Uber, and Lyft options are also available
.
Airport Information
Tulsa International Airport (ANC)
7777 Airport Drive
Tulsa, OK 74115
Phone:
(918) 838-5000
Distance from Hotel:
16.9 miles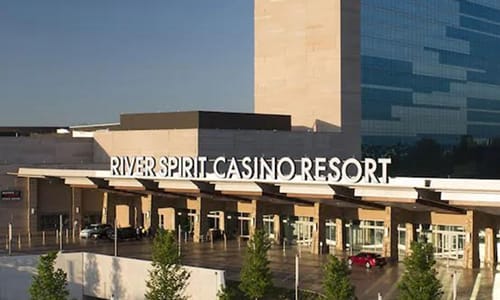 Event Details
August 8-10, 2023
Tulsa, OK
Stay Updated
Sign Up Now